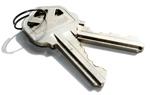 Whether you're a first time home buyer or an experienced investor, I'm committed to guiding you through the buying process. There are many important questions to consider when purchasing a home. Avoid time-consuming and costly mistakes and put my experience to use.

To get the ball rolling, all you need to do is fill out the form below or simply get in touch and I will help you find your dream home!
If you are a first-time home-buyer or are looking to refinance, you have to make sure you get the lowest rate. Our mortgage brokerage offers many loan programs and provides guidance at every step of the process. Contact us to speak to an experienced mortgage loan officer to get the most competitive rates available.
Things to do or not to do during the mortgage process.
          Do continue making your rent payments, stay current on all your existing credit cards and other liability accounts, keep working at your current employment,  continue using credit and pay on time.
          Don't make any major purchases without discussing it with your mortgage professional first (car, furniture, refrigerator, etc.)Don't apply for new credit or open a new credit card (even if you're "preapproved")
          Don't transfer any credit card balances. Don't pay charge-offs (unless your lender says to do it). Don't pay off any collections (you guessed it- ask your lender first). Don't close any credit card accounts. Don't increase your credit card debt. Don't change bank accounts. Don't consolidate debt or credit cards. Don't take out a new loan. Don't open a new cell phone account – or any new accounts!
      First Time Home Buyers: Understand The Process

Gather Your Documentation
Obtain a Pre-Approval Letter
Shop for Your First Home
Make an Offer
Review and sign a Purchase and Sales Agreement
Order a Home Inspection
Complete the Mortgage Process
Close Your Loan
Our expert staff will be happy to educate you on the process for first time home buyers. Contact us today at 604-773-5021